Vegan Weipa
Vegan Weipa is certified by the UK Vegan Society and made with ingredients such as vegetable-derived amino acids, corn, wheat, and soybeans.
The new seasoning is free of the pork and chicken extracts found in the conventional variety.
Kouki Shoko Weipa All-Purpose Chinese Seasoning
Weipa is a versatile Chinese stock used as seasoning for many Chinese dishes and Japanese-style Chinese foods. Weipa means "king of taste" and consists of beef tallow, chicken and pork bones extract, and vegetables and spices mixed into a paste.
Weipa was first developed by a Chinese resident called Bao Yue Min who lived in the Japanese port city of Kobe.  As Kobe is home to one of Japan's largest Chinatowns, he wanted to create an easy-to-use seasoning that could be used by the local Chinese restaurants, but his weipa seasoning quickly became popular among Japanese citizens too.
Seafood Weipa is a seasoning with plenty of seafood flavor, including clams, kelp, oyster, based on fresh shrimp head extract. It can be applied to any soup, but it can also be used to fry, cook, marine, stew, japanese and chinese foods.
Vegan Weipa is 1st seasoning paste in the world to be certified by U.K. Vegan Society for not using any animal products or flavour enhancers. It's 100% vegetable extract, Suitable for vegan & vegetarians.
Vegan Weipa 250g
Sale price Price $27.00 Regular price Unit price / per
Seafood Weipa 海鮮味霸 250g
Sale price Price $21.90 Regular price Unit price / per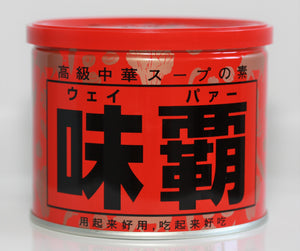 Weipa 味霸 Japanese Seasoning 500g
Sale price Price $29.90 Regular price Unit price / per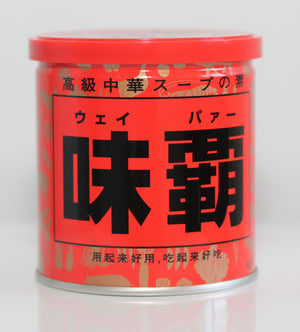 Weipa 味霸 Japanese Seasoning 250g
Sale price Price $19.90 Regular price Unit price / per
【ASIA GOLDEN STAR AWARD 2018 - 味覇が受賞しました!!】
 
この度は味覇が「商品賞」を受賞しました!